Diepsloot Choir Festival 2016
Sponsored by Tintswalo Property Group, Riversands Incubation Hub and Century Property Group. The Diepsloot Youth Programme facilitated the first Annual Diepsloot Choir Competition. Purpose: To unite and empower the children of Diepsloot to sing their hearts out and give them hope in music that they can achieve.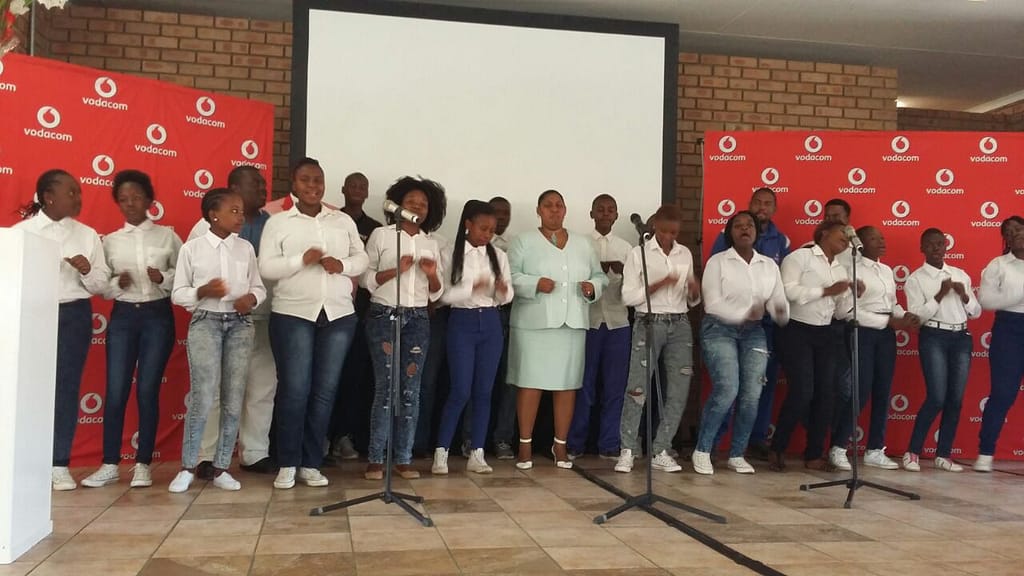 Croxley Sports event
Four soccer teams from the Diepsloot Youth Programme received full soccer kit from Croxley stationery and Silveray Stationery Company (SSC), of the Divest Group.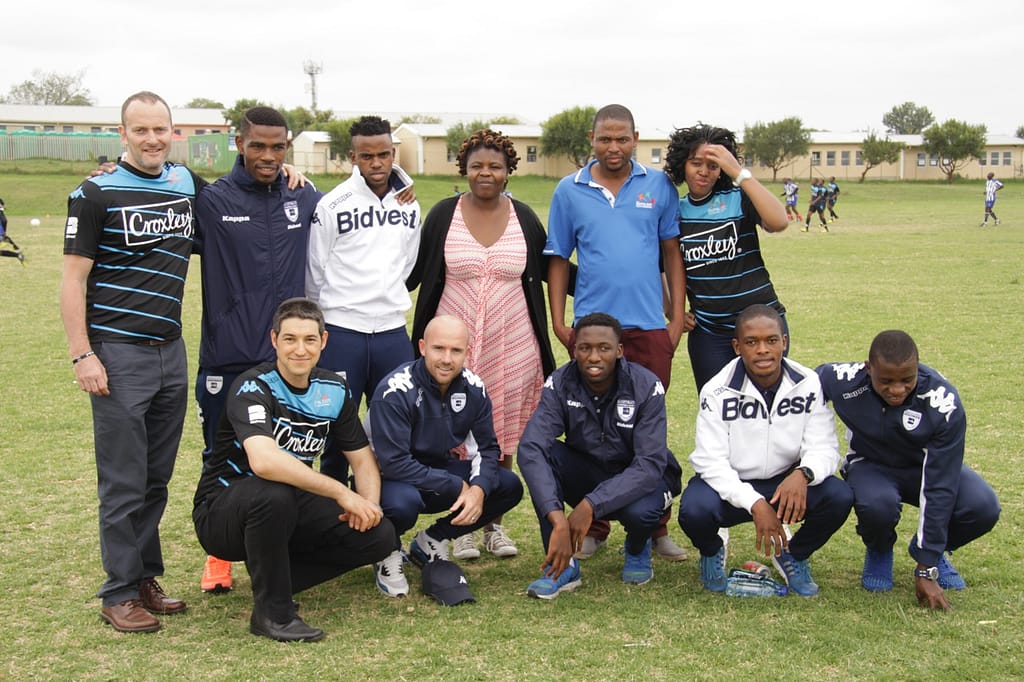 The day was very exciting for all the players who not only received their kit but were also coached by the Bidvest Wits football players and the assistant coach: Paul Johnson.
The Bidvest team starts present were : Papy Faty, Phumlani Ntshangase, Siyabonga Nhlapo, Jabulani Shongwe and Thulani Hlatshwayo who also plays for Bafana Bafana. After the much anticipated and exciting handover, the players' swiftly changed into their spanking new kit to get ready for the soccer clinic. A friendly match with a local team called the Diepsloot Crusaders was also played.

School uniforms
School uniform donated by St Catherine Convent in Germiston were used to thank children who helped in clean ups on Mandela Day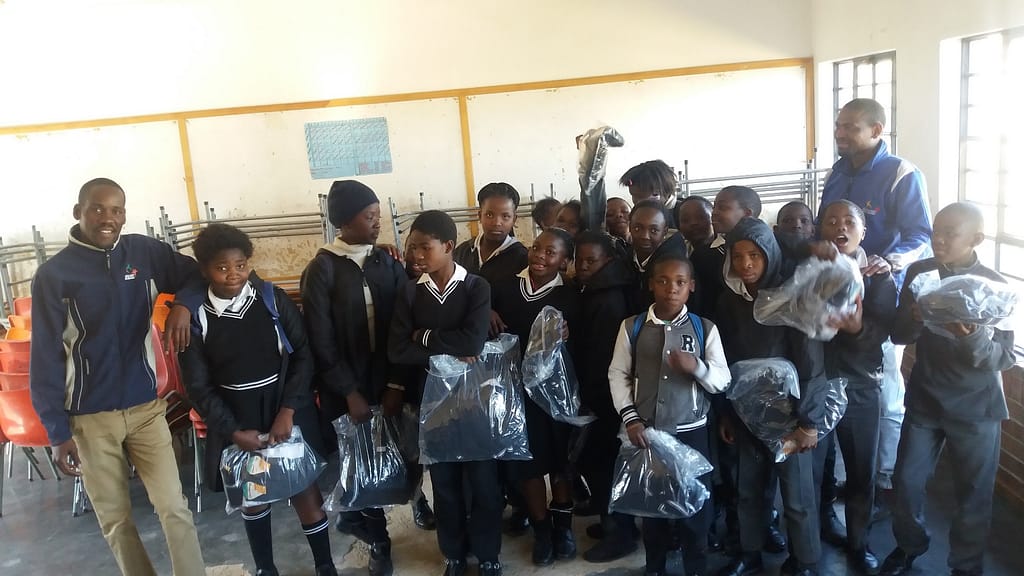 Thrass Programme Basa- DYP assisted project
Silveray Office stationers have trained 11 teachers on using the Thrass teaching programme, the positive results are already showing on both the teachers and the students and they are not looking back!
Mandela day 2015
Painting Riversands Primary School, assisted by staff from many of our sponsors.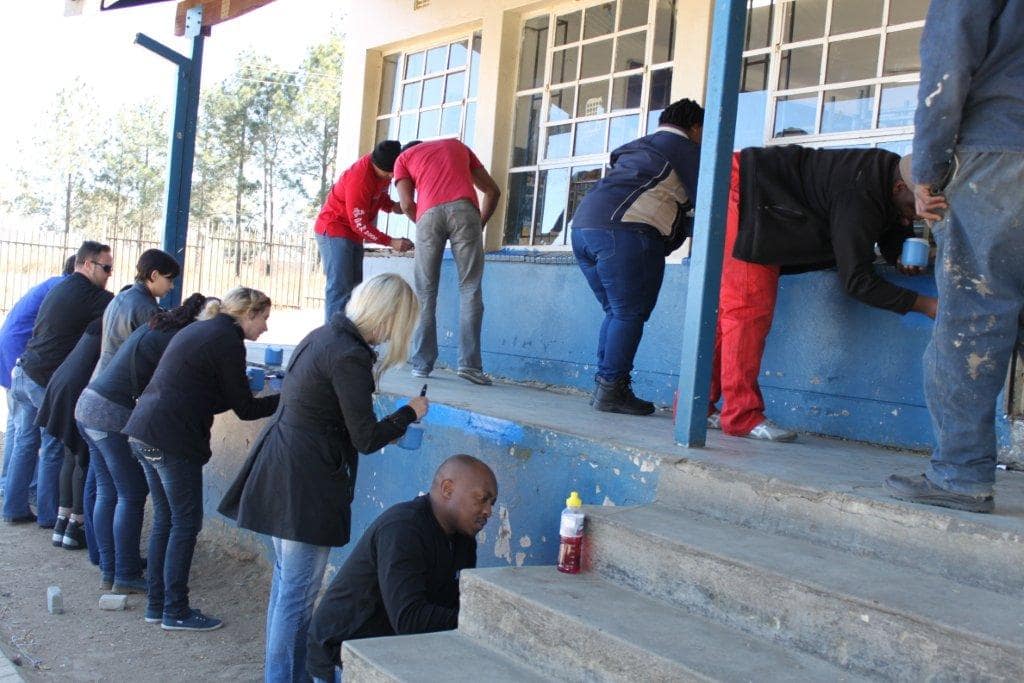 We donated beanies and gloves to all Riversands School children with the kind of sponsorship of Itec North, we were able to donate a copier to the school.
Thanks to Century Property Developments who sponsors the cost of photocopying for the school.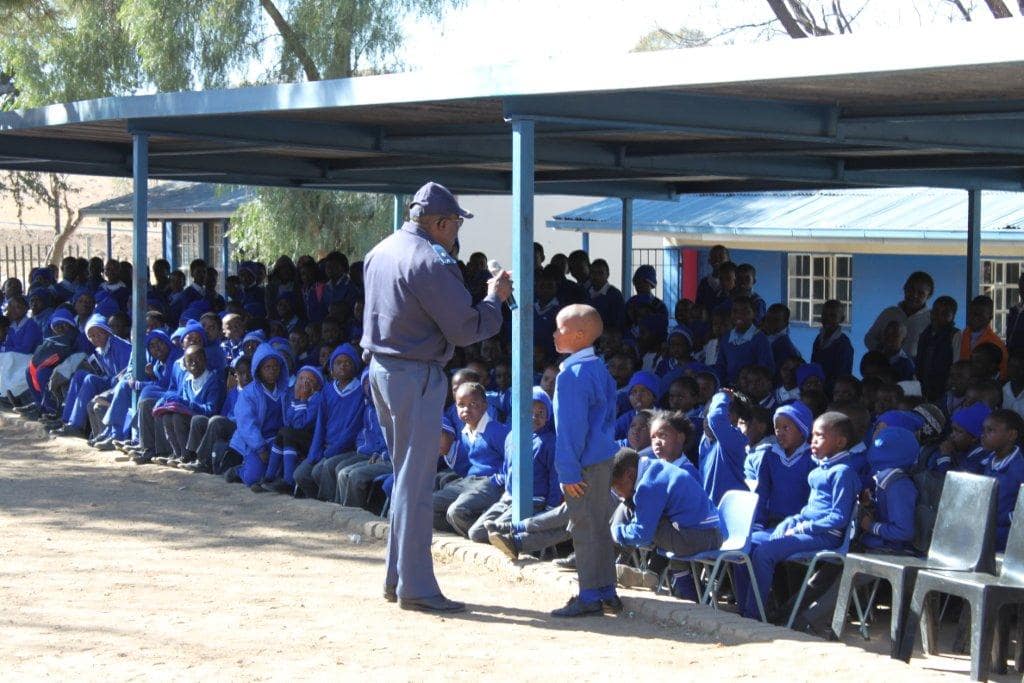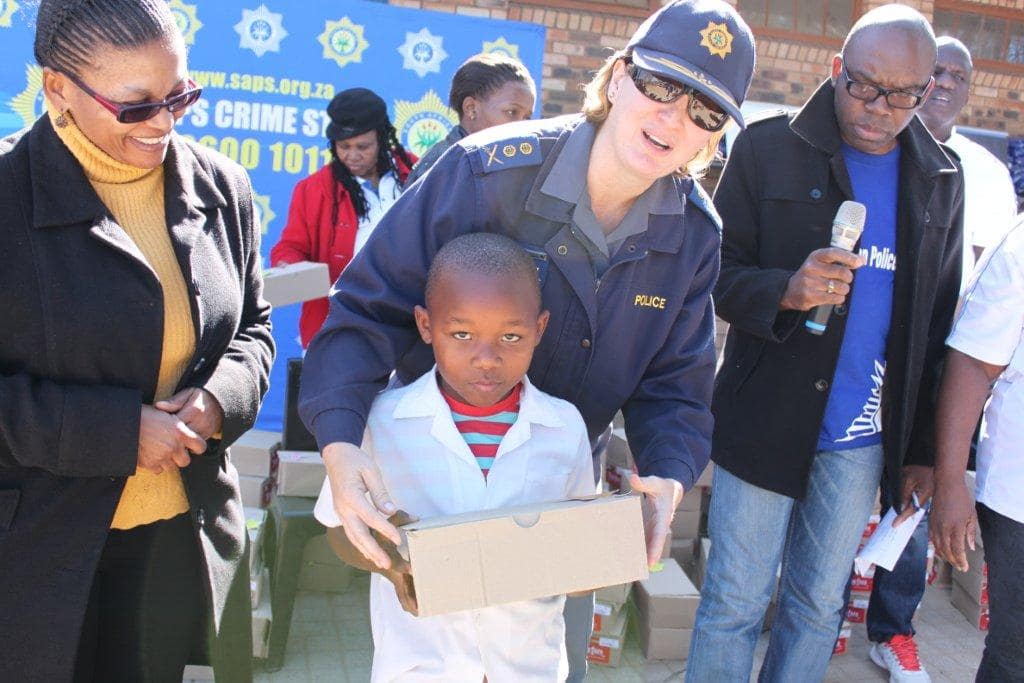 Feeding scheme at Riversands Primary School
Century Property Developments is dedicated to ensuring the children at Riversands Primary School get the nourishment they need, to be able to learn in school.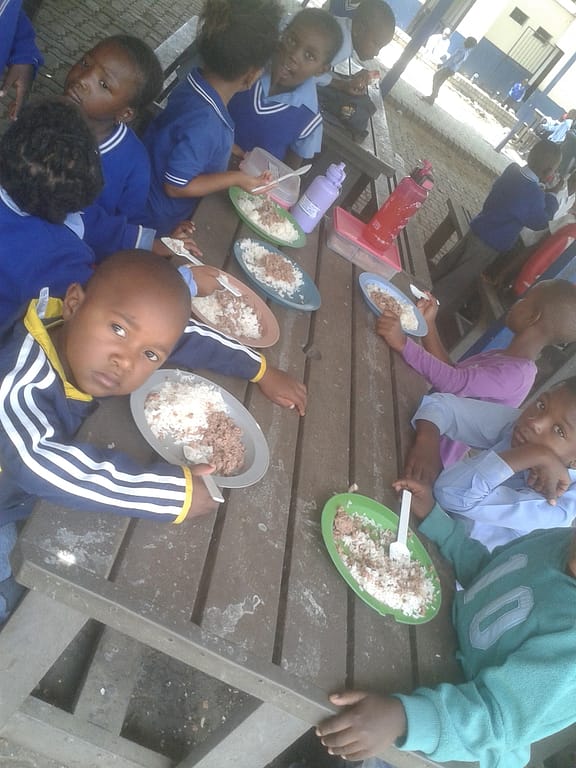 The DYP is facilitating this programme. 750 children getting two meals a day.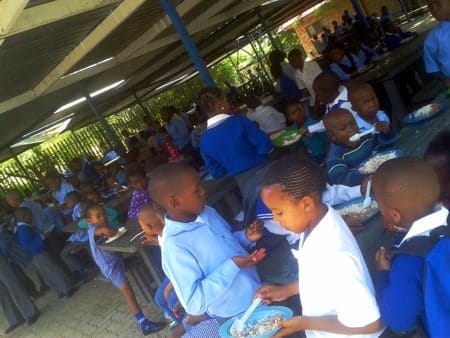 Sports against Crime 2016
Once again we had an incredible sport against crime programme. The brainchild of the SAPS and Diepsloot Youth Programme, to keeps children off the streets and active in the holidays.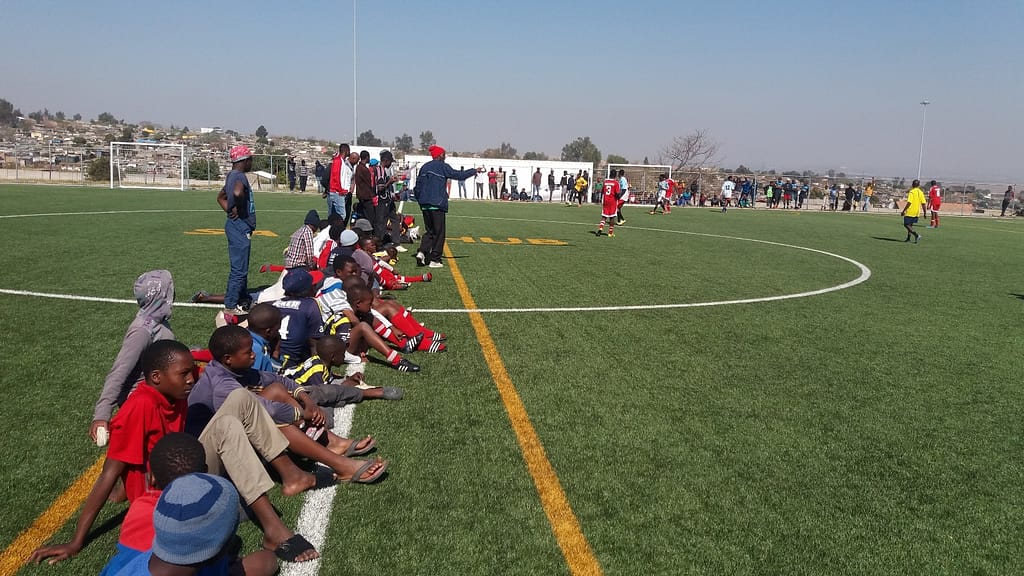 Lunch and snacks were supplied to all the players daily to the 370 children that participated in the netball games and 1078 participants throughout the soccer games.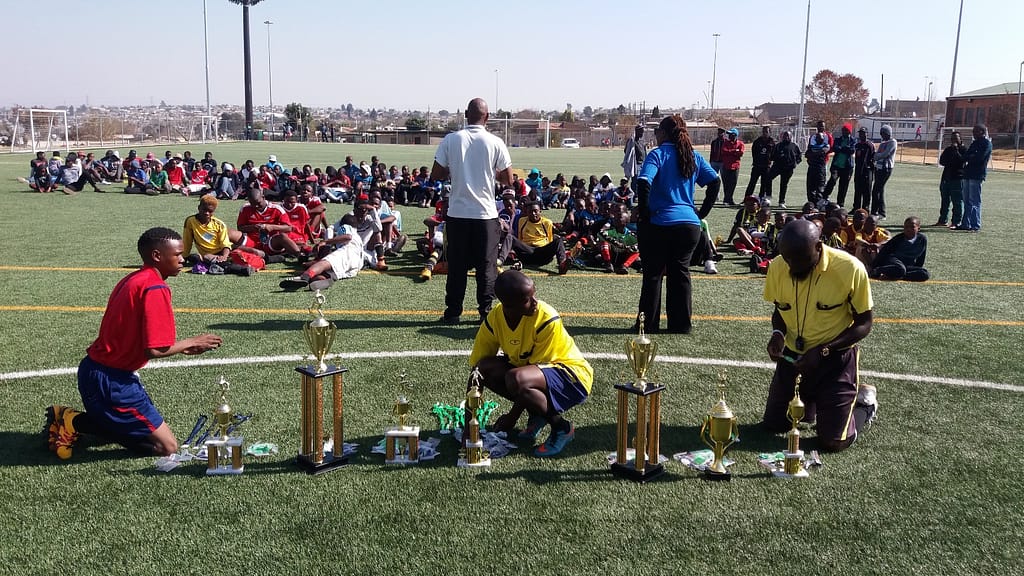 Learning Festival 2015
Holiday Programme with a difference for the Diepsloot Kids. The Diepsloot Youth Programme, working together with the Diepsloot Library ran an incredibly successful holiday programme run in the October school break, it keeps children of all ages off the streets, participating and learning.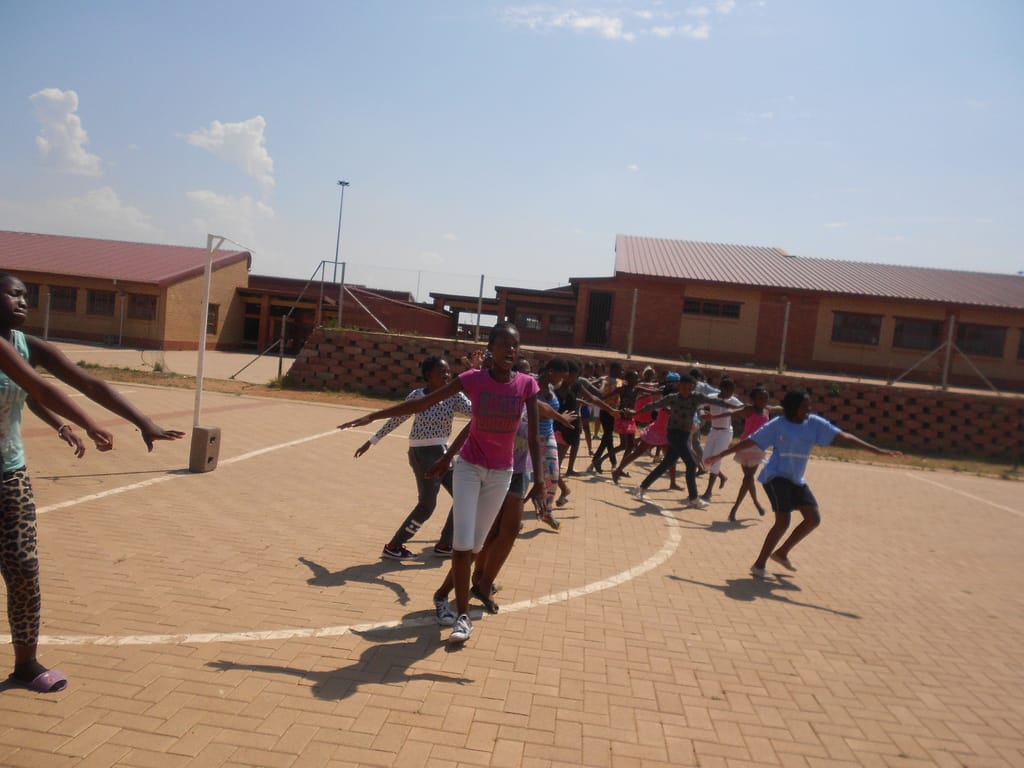 Daily meals are provided, educational activities and lots of fun is had by all. Some of the daily Programme items include: 
Drug Education, Character Company talk on values systems, Virgin Active did aerobics class, motivation talk by Sraight2dvd on careers in the industry, Lovelife teenage talk, Wits Career Guidance, Wits Sports coaching soccer, netball and cricket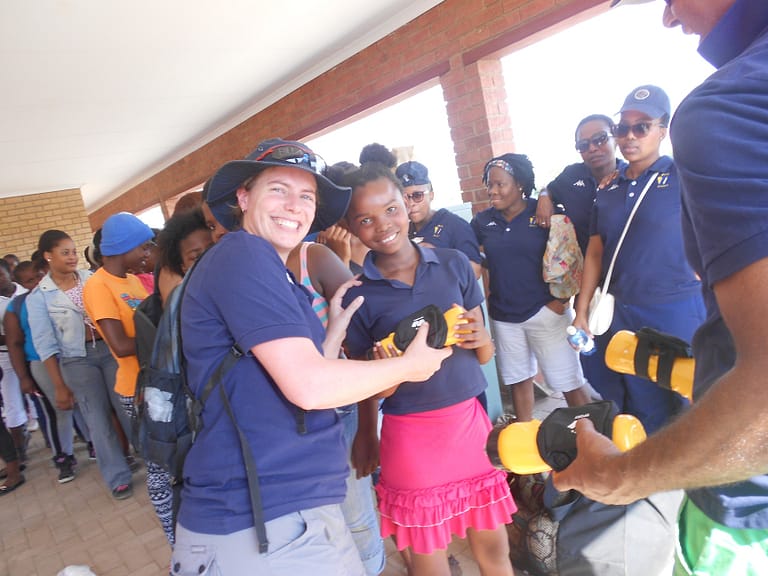 Thanks to our sponsors:
Century Property Developments, Tintswalo Property Group, Silveray Stationery Company, Woolworths Lonehill, Out of Africa Developments, Khanyisa Electrical and Carlswald Spar.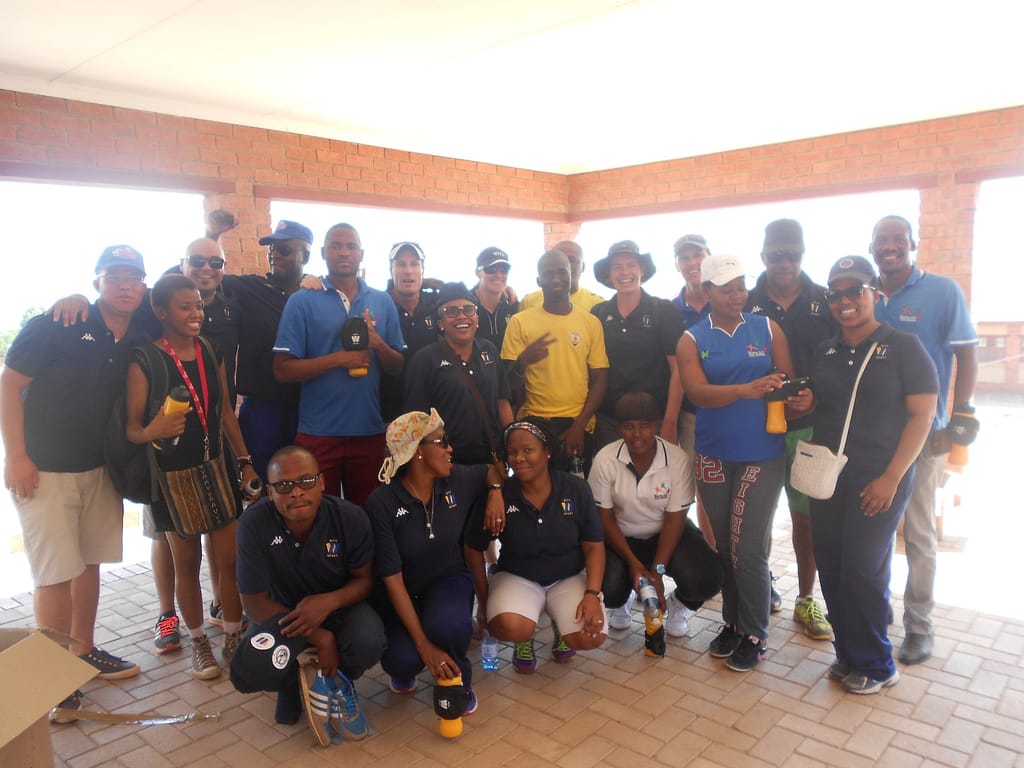 Tree planting programme
Over 160 trees were grown from seed by children of Muzomuhle primary.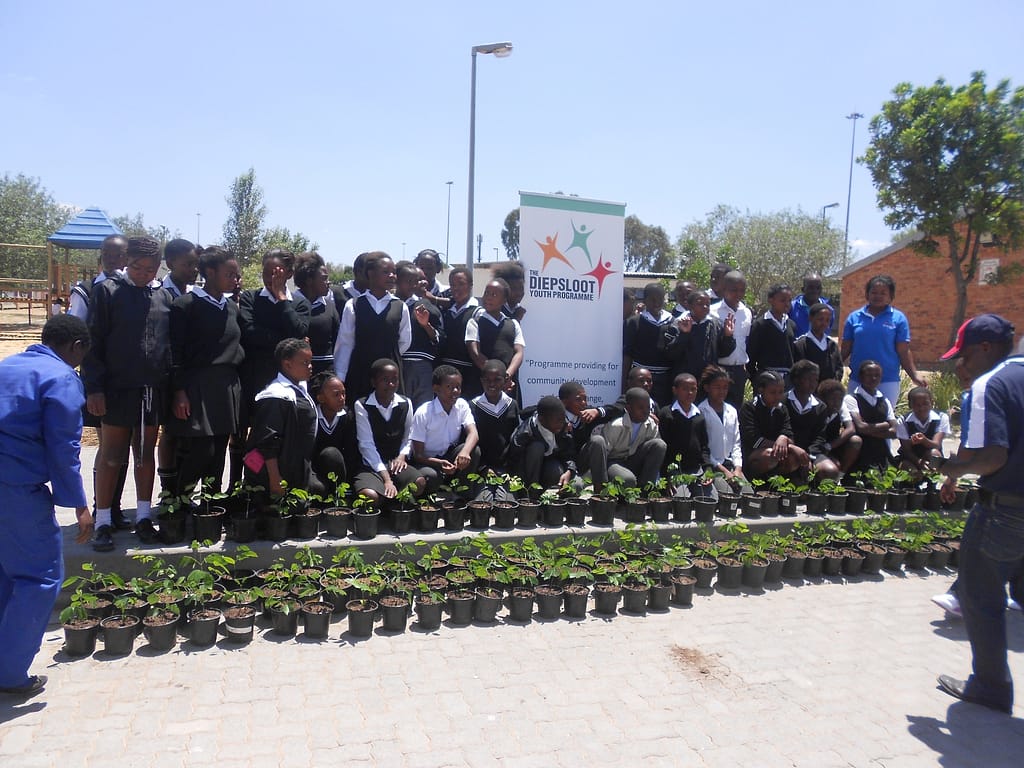 This programme teaches not only how to grow trees, but nurturing and caring for our environment, the children received art equipment in exchange for their trees and a zoo trip paid for.