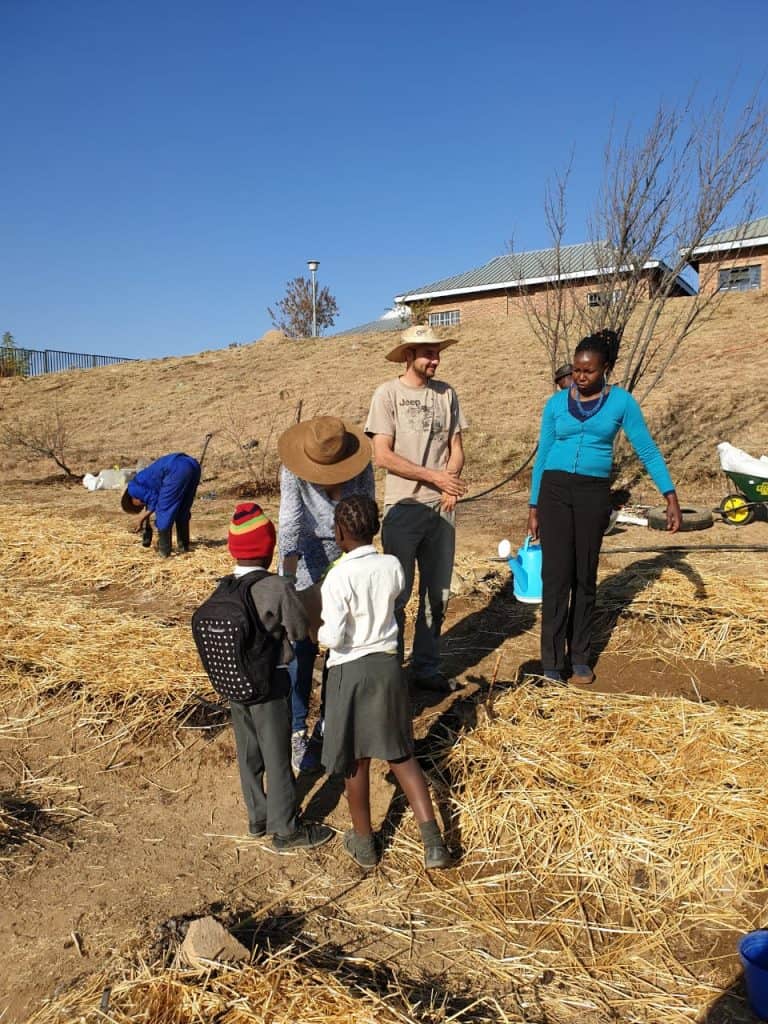 Diepsloot Youth Programme, Century Property Developments, Out of Africa Group and Tintswalo Lodges got together and did the following for our Diepsloot Community:
Best Investment and best project at this school! We planted spinach, carrots, beetroot, chomolia, onion and peas. With hard work, a team of farmers together with the children and teachers from the school prepared the mini farm. Soil was turned, beds prepared and irrigation laid.
The staff of our sponsors also lent a hand with their 67 minutes on Mandela day, planting seedlings. Alex from Edible Organics led the project and can be proud of a well planned and executed project, together with Lucy Mpanya from the Diepsloot Youth Programme who led the DYP team in the project.
Our hope is that the vegetable garden will produce for the school kitchen as well as vulnerable children. The programme will be monitored on an ongoing basis to ensure its success.